Our news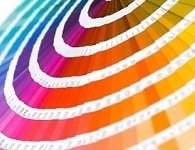 Laminated Glass Vanceva Color Plastofloat

Standard Color References to NCS, Pantone and RAL are the closest match available as determined by calculation of RGB values associated with the named colors. All RGB values for Vanceva are based on transmittance, 10 degree observer with Illuminant D65. Visually perceived color may differ.

Color Representation provided as a quick visual guide and will be affected by many variables. Review of physical samples, including actual glass thickness, color and coating are recommended prior to acceptance of any color match.

Glass samples from Eastman are 10cmx10cm (4 inch x 4 inch). Colors and Black excepting Whites are supplied in clear glass. White samples are supplied in low iron, "ultraclear" glass. Glass is 3 mm (0.125 inch) thick making the laminate nominally 6 mm (0.25 inch).
back